Anti-bullying
Our Approach
We think that schools should be safe places to learn and that all members of the school community should be respectful to one another.
During our SELF sessions, we discuss lots of issues including being kind to each other. To find out more information on what we study during SELF click here. Each November, we also dedicate a week to unpicking the definition of bullying and how we can treat each other with respect.
Anti-bullying week 2022
Anti-bullying week takes place this year from Monday 14th November to Friday 18th November. For more information please visit the Anti-Bullying Alliance website.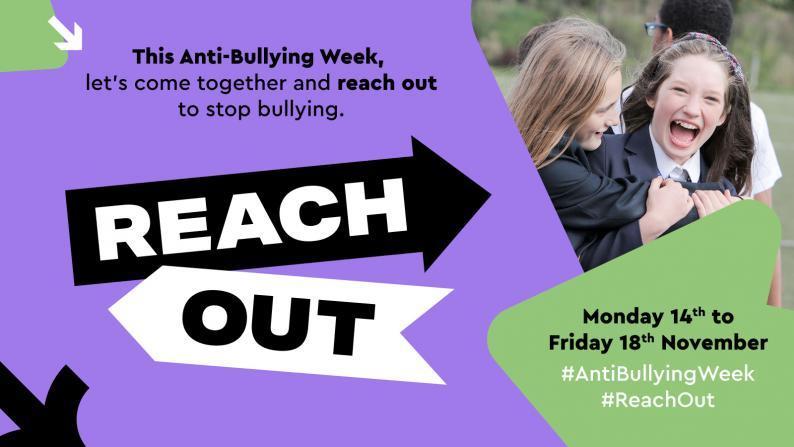 Whisper: Anonymous reporting tool
Our safeguarding duties no longer stop at the school gates. The boundaries between in-school and out-of-school incidents are now blurred, as social media and technology give students 24/7 access to each other.
Problems may be more pervasive now, but screenshots and chat logs have made them easier to evidence.
Whisper is a reporting service offered by South West Grid for Learning Trust Limited (SWGfL) to schools. The service, hosted by SWGfL, consists of a hosted form to capture information or details for anyone who needs to report issues to the school. That information is then saved and a notification email is sent to an email address(es) nominated by the school on each inbox. It also comprises an alternative SMS service that uses a school specific prefix code to send information to inboxes. Both services can be regarded as anonymous (as between the school and the user) if the user chooses to withhold their personal information in messages.
To make a report please read the poster below and click this link. Whisper Report